"I'm saying to them, 'Sir, why did you shoot me?' And his words to me, he said, 'I don't know.'"
New video out of North Miami shows an unarmed black man moments before and after he was shot by police while lying in the street with his hands up.
Behavioral therapist Charles Kinsey, 47, is recovering in an area hospital after being shot in the leg three times during the incident, which took place on Monday.
Once again: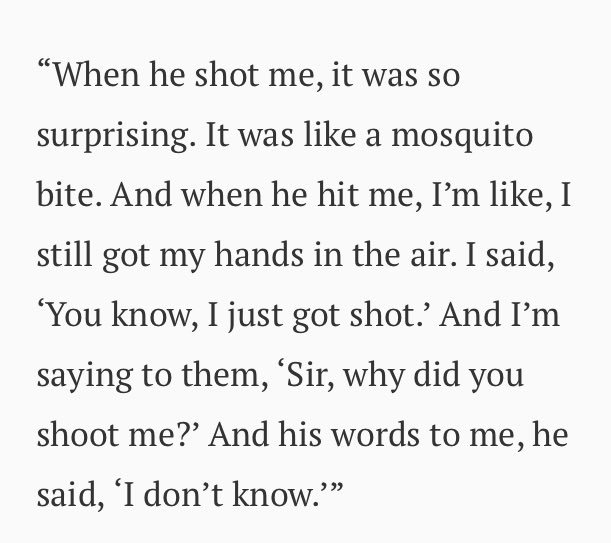 According to local Fox station WSVN, police were called to the scene by someone who said there was a man in the street with a gun threatening suicide. However, when officers arrived, Kinsey was trying to help a 23-year-old autistic patient who had run out of a group home and into the street with a toy truck in his hands.
On the video, Kinsey could be heard explaining to police that the autistic man was holding a toy truck and that neither of them was armed.
"All he has is a toy truck in his hand, a toy truck," Kinsey explained from a supine position in the road. "I'm a behavior therapist at a group home."  read more